When you sync your Garmin account to Trainingpeaks you have the following advantages.
Whenever you complete your running activity in Garmin, after you save the activity, Trainingpeaks will receive the data automatically through your Garmin Connect software
Whenever your coach in Trainingpeaks creates a new training plan, the plan will be automatically synced to your Garmin Calendar.
Steps to connect your Garmin account to Training peaks.
Step 1. On your computer browser log on to your Garmin Account
Step 2. Launch the second window and visit the Trainingpeaks page https://www.trainingpeaks.com/account/garminconnect
Step 3. Choose the radio button "Sync up to 5 years' worth of past workouts in addition to future data" as shown in the image below.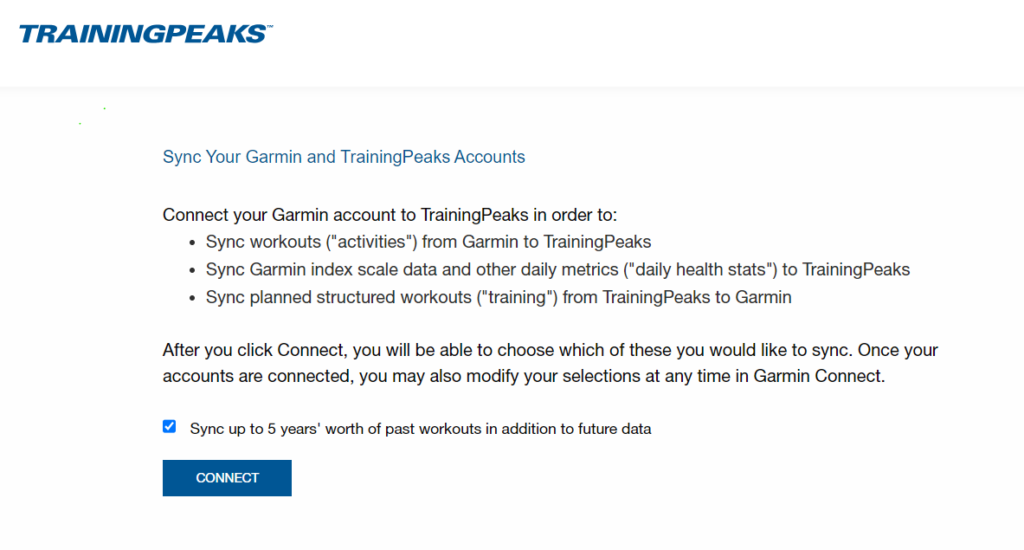 Step 5. Click the Connect button
Optional: Watch the video below